Message from the President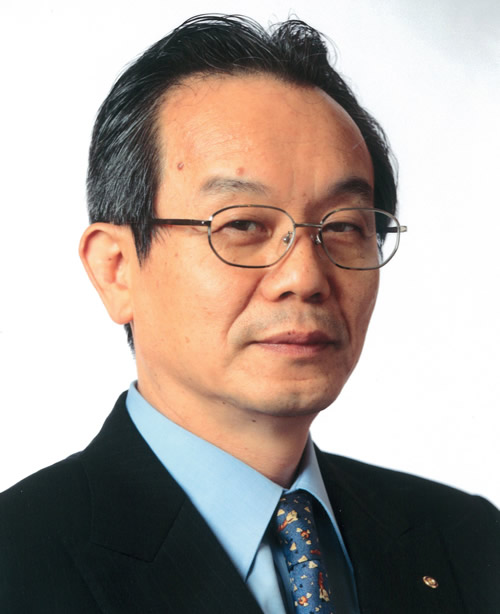 President : Yoshikazu SHIMOMURA
Kindai University
My name is Yoshikazu Shimomura, Professor in the Department of Ophthalmology at Kindai University Faculty of Medicine, and I would like to offer a few words on the occasion of my appointment as President of the Japan Contact Lens Society.

Contact lenses today face a difficult environment with a wide variety of issues. Given this situation, I and the other members of the board will make every endeavor to build on the intentions of past Presidents and make the Japan Contact Lens Society an organization to which all its members can feel proud to belong.

My aim is to ensure that Japanese contact lenses are developed properly and to cement their place as a medical treatment that does not disadvantage the people of Japan in any way. As you will be aware, contact lenses are not only a means of correcting visual acuity, but are also often used for therapeutic purposes. The near future may see the development of contact lenses capable of taking on the role of specially controlled medical devices by measuring intraocular pressure or blood glucose levels.

The past few years, however, have seen colored contact lenses become extremely popular and widespread, and contact lenses cannot presently be regarded as specially controlled medical devices. As is also an issue in the field of regenerative medicine that is currently in vogue, the use of contact lenses has both therapeutic and business aspects. We have to avoid putting business first as this will make it impossible to protect the eyes of members of the general public. It is important for us today to review the way in which we should be acting in order to create a good environment for members of the Japanese public, in consideration of the role of contact lenses as specially controlled medical devices and the sort of environment in which they could be used.

I intend to listen to opinions from all sides and consider them seriously in order to carefully maintain what must be preserved and reform what must be improved so as to develop even more useful contact lenses in future and improve the environment for their use, with the aim of protecting the eyes of the Japanese public.

To make even slight progress toward this goal will entail the efforts not only of the other board members but also of the membership as a whole. I very much hope you will join me in the endeavor to make the Japan Contact Lens Society a better organization.

Thank you for your support of the Japan Contact Lens Society, and I look forward to your continued encouragement in future.